Anthill Space is a cutting-edge coworking on the right bank of Kyiv, where we have everything, including conference halls, meeting rooms, and professionally equipped video studio, to name a few.

Conference Hall
We suggest renting a conference room that has everything you might need to hold your event at the highest level. A hall for 100 seats with comfortable chairs and NEC 4k UHD projector will help you to create an informative presentation, lecture, or workshop.

Video Studio
Our video shoot location is equipped with a special green background (chroma key), professional lightening as well as climate system and makeup table. We're always ready to go the extra mile to help you turn your brilliant ideas into genuine masterpieces.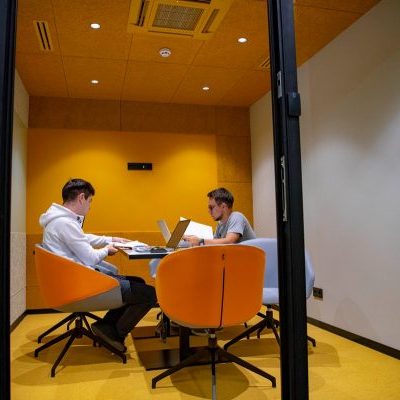 Meeting Rooms
With us, you can hold a meeting in Kyiv in no time. Here at Anthill Space, we have everything you might need for project discussion and making business deals.